Zimmer Communications Print Publications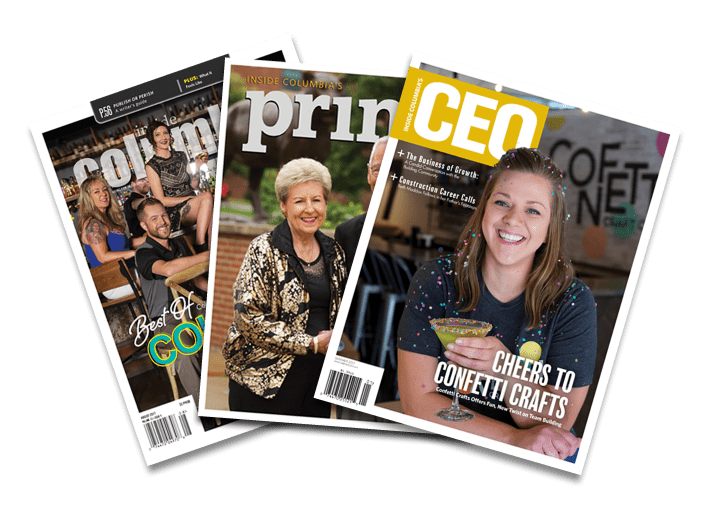 Connected to the local community, publications at Inside Columbia are targeted towards a dedicated audience who is passionate about their home town.
Each magazine serves as an information hub where local residents can learn more about events to get involved in and interesting topics in the immediate area. Through years of service in the community, Inside Columbia publications have garnered strong credibility with readers looking for advice from a respected source. Advertising in Inside Columbia publications, including Inside Columbia Magazine, CEO, and Prime will help your business stand out as a trusted brand supportive of the local community.
Inside Columbia Magazine
Inside Columbia Magazine has achieved the highest market penetration of any city/regional magazine in the United States by appealing to readers who are well-educated, socially engaged, physically active and financially secure. Every issue is filled with relevant, useful and entertaining articles that reflect the exceptional quality of life enjoyed in the region. Inside Columbia's articles are often the "talk of the town" and prompt colorful water-cooler conversations each month!
In Every Issue
DATEBOOK Spotlight, Kevin's World, Reviews in a Flash, & Community Calendar • LIFE Encounters, Bookshelf, Onstage, & Robinson's Ramblings • FLAVOR Dining Out, The Wine List, Demo & Diner, Cooking with Brook, & On Tap • CELEBRATE Weddings, Announcements, On the Town, & Darkow Draws
# of Copies Made in Press Run
Median Income of ICM Readers
PRIME Magazine
PRIME Magazine is filled with lively, entertaining, and inspiring editorial content that enriches the lives of our readers. We cover it all — adventure travel, health and beauty, cars, real estate, food, wine, recipes and so much more. We challenge our readers with our games, make them laugh with our humorous essays, and touch their hearts with profiles on some of Columbia's most dynamic personalities. This energetic, ever-changing mix of editorial features adds up to a must-read publication for all Columbians who are in their PRIME!
In Every Issue
COMMUNITY EVENTS • PERSONAL PROFILES • FUN & GAMES (puzzles) • RECIPES
# of Copies Made in Press Run
Median Income of Prime Readers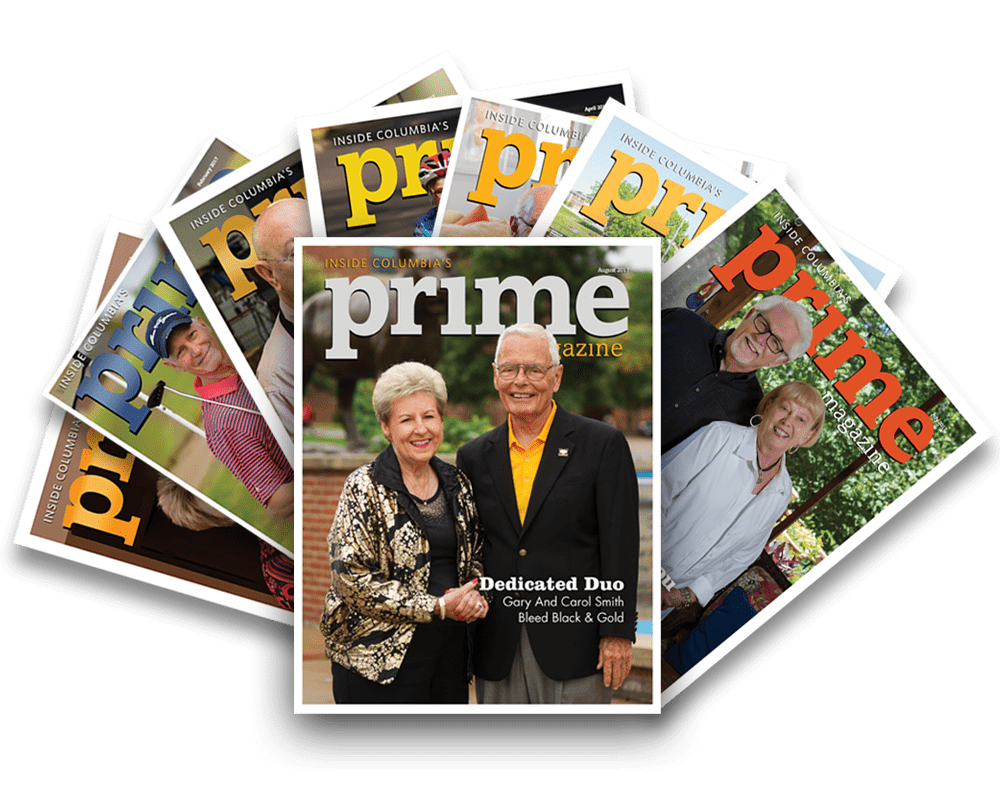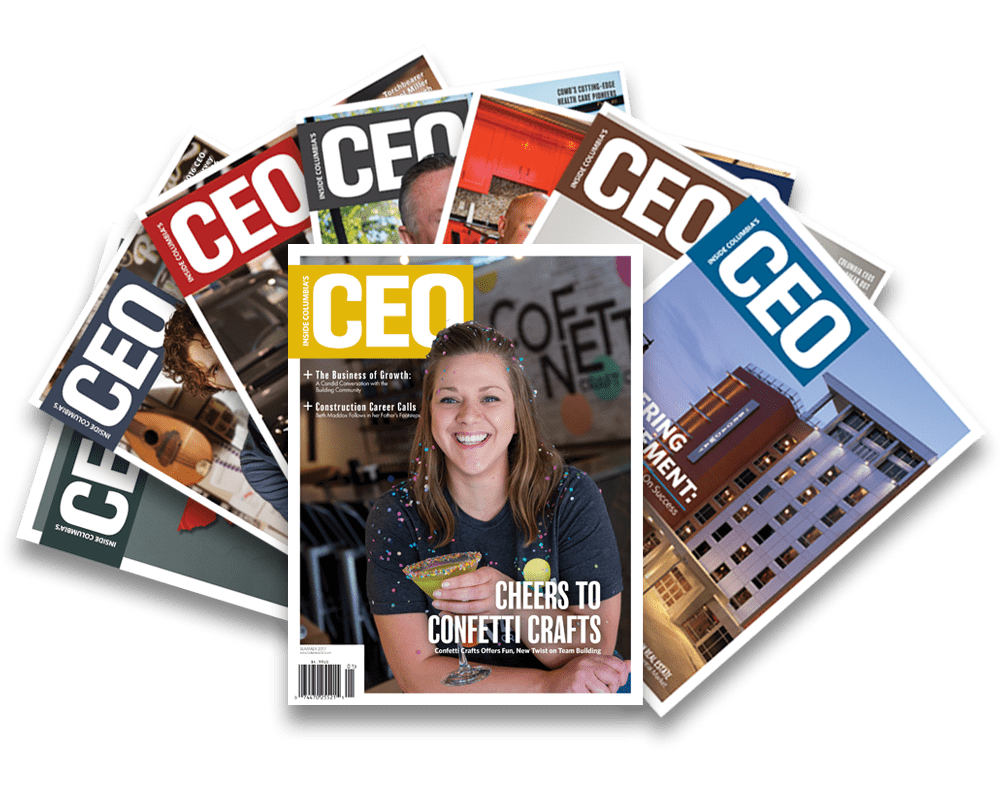 CEO Magazine
Inside Columbia's CEO is a quarterly business lifestyle magazine that offers insightful analysis of Columbia's dynamic business community. Every issue of Inside Columbia's CEO tells the stories of the people and the businesses that drive our community's economic engine, and reveals the best practices and creative solutions that fuel their success. We cover large and small businesses, innovators and traditionalists across a wide spectrum of industries.
In Every Issue
OPENING BELL: The Buzz on CoMo Biz • UP & COMING: The Ladder Report • THE READING LIST • ROUNDTABLE DISCUSSION • 3 QUESTIONS • QUOTES
# of Copies Made in Press Run
*According to the latest CVC Audit