101.9 The Wave
FORMAT
The format is bright and fun, a perfect choice for at-work or in-store/business listening.
The Wave is home to 30 year morning radio veteran Kevin Hilley and the Wave Wake-Up. Each day between 6-10 AM, Kevin gets listeners started with great music, conversation, celebrity news, contests, phone calls and a fun take on current events. From 10 to 2, it's Drew Busen who keeps the music flowing into the workday. 101.9 The Wave is also home to nationally syndicated personality John Tesh and "Intelligence for Your Life" from 2-7 pm and Alan Kabel starting at 7pm.
FREQUENCY/POWER
At 42,500 WATTS, KZWV's powerful signal blankets the entire Lake of the Ozark area as well as north into Jefferson City and Columbia and south into Lebanon, Rolla and Ft. Leonard Wood.
AUDIENCE
69.6% Female, 30.4% Male
Age: 25-64: 50.9%
Household Income Over 50K: 43.8%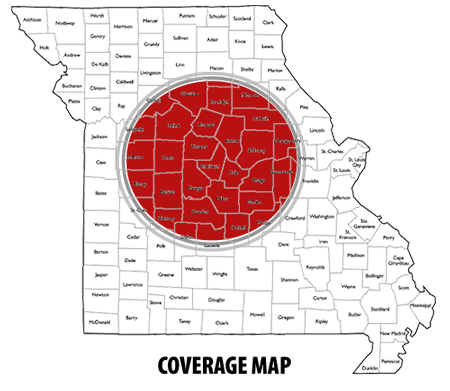 Central Missouri Counties
101.9 The Wave On-Air Personalities
Weekday On Air Schedule and Personalities
101.9 The Wave Community Involvement
Share The Harvest Food Pantry – Food Drive

American Red Cross – Blood Drive

Dogwood Animal Shelter – Events/weekly interviews
Food Bank of Central and NE MO – Food drive

Bras For A Cause – Dr. Hopkins charity event
101.9 The Wave Accolades and Awards
2015 MBA Best Commercial, Small Market, KZWV
2015 MBA Best Website, Small Market, KZWV
We're in business to help your business grow.
Our efforts are focused on developing ourselves through training and coaching. We accomplish this through an environment where exceeding company standards, continual improvement, initiative and innovation are recognized and rewarded.
When looking to update and do a complete face lift of my web site I looked to Stacey and the guys at Zimmer to lead me into the FUTURE.
Radio advertising had made such a tremendous difference in our business. Zimmer has an all-star team who is completely on target with our needs. They attend every meeting with purpose and with the intention of seeing our business grow. The attitude and devotion they show our business is unmatched and they are genuinely thrilled by our accomplishments.
Working with folks at Zimmer has helped be grow my company to where I wanted. Carrie was great with helping find the correct radio station for my target client. They allowed me to reach my goals faster than I ever dreamed.
There were hundreds of attendee's from across the country. Many came up to Don afterwards and asked how we found the time to manage a really nice website, Facebook and Twitter. Don smiled and said, 'We know people'