Attract Customers With Inbound Marketing
Get in on the modern-day take on marketing that is turning the traditional model on its head!
Today's consumers are more educated than ever, meticulously conducting online research before swiping their credit cards. So, the question is: Will they find the content they need on your business' website or on a competitors'?
What is Inbound Marketing?
The process of attracting the attention of online prospects, via content creation, before they are even ready to buy. Such quality content comes in the form of:
Blog Posts
E-Books
Videos
Webinars
Podcasts
Infographics
Whitepapers
And more!
This content is then promoted using email marketing, social media, and even direct contact between sales teams and prospects. All content is strategically designed to educate consumers, urging them further down the buying funnel and moving them closer to making an informed purchase.
Why Does My Business Need Inbound Marketing?
A business website without quality, inbound content is like a car without an engine. It simply exists, but it isn't doing anything and it isn't taking anyone anywhere. If your business' website does not have content, then it's not doing anything substantial for anyone and the only place it's taking them…is to another business' website.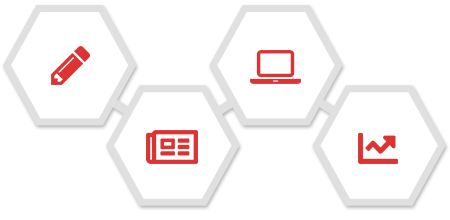 Why Zimmer?
Business owners and their staff are busy. Quality inbound marketing takes time and effort. Let our award-winning team of writers and graphic designers help your business craft the quality content your website needs.
Here are some of the in-house inbound marketing services we provide:
Industry Research
Content Strategizing and Brainstorming
Content Creation (Blogs, Premium Content)
Content Calendar Maintenance
Sales/Marketing Staff Training
Ongoing Inbound Advising Services
Landing Page Creation and Tracking
HubSpot Access
Email Promotion
Social Media Promotion
Lead-Converting Sales Tools
ROI Measurement Meetings
Contact us today to learn more about our inbound marketing options for your business. We can either "start from scratch" or build upon and maintain an existing inbound plan. One thing is for certain: The time has never been better to attract and convert hot leads!