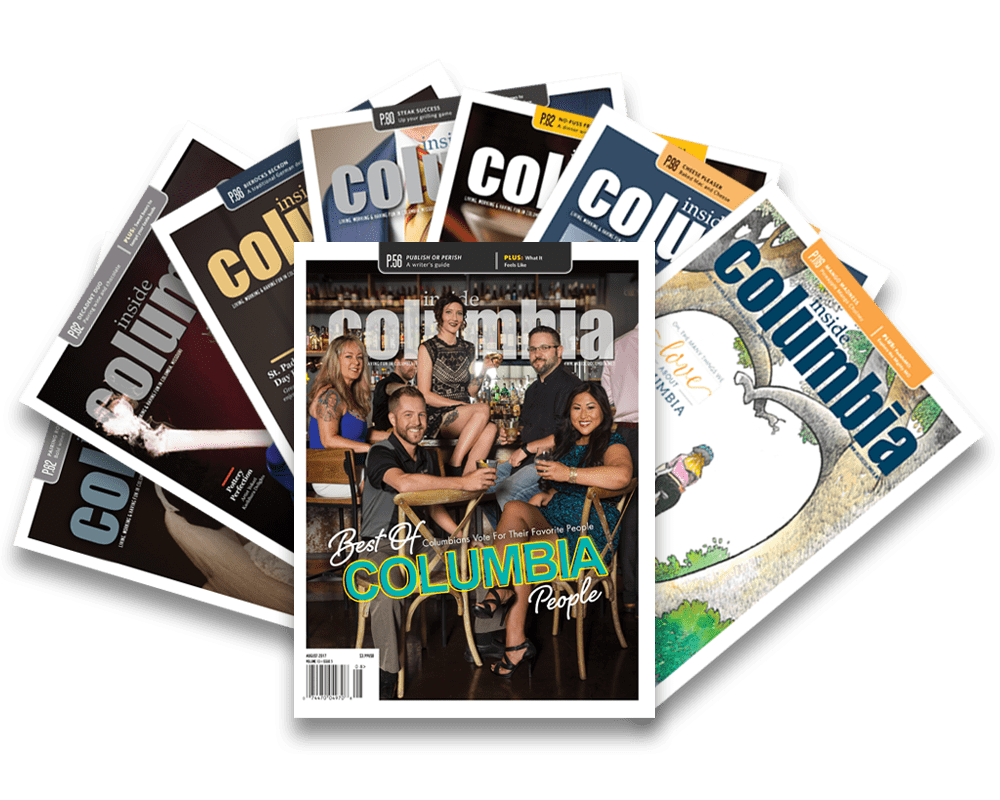 Inside Columbia Magazine
Inside Columbia magazine has achieved the highest market penetration of any city/regional magazine in the United States by appealing to readers who are well-educated, socially engaged, physically active and financially secure. Every issue is filled with relevant, useful and entertaining articles that reflect the exceptional quality of life enjoyed in the region. Inside Columbia's articles are often the "talk of the town" and prompt colorful water-cooler conversations each month!
In every issue
Insider - Spotlight, Community Calendar, High Note, Bookshelf
Life - 5 Things, Health & Fitness, Robinson's Ramblings, Encounters
Flavor - Dining Out, Dash, Cooking with Brook
Views - On The Town, A New View, Darkow Draws, The Final Word
# of Copies Made in Press Run
Median Income of ICM Readers
*According to the latest CVC Audit
Learn more about our award-winning magazines
Connected to the local community, publications at Inside Columbia are targeted towards a dedicated audience who is passionate about their home town.
Each magazine serves as an information hub where local residents can learn more about events to get involved in and interesting topics in the immediate area. Through years of service in the community, Inside Columbia publications have garnered strong credibility with readers looking for advice from a respected source. Advertising in Inside Columbia publications, including Inside Columbia magazine, CEO, and Boom! will help your business stand out as a trusted brand supportive of the local community.