Reach Your Target Audience with CTV
We don't deny or shy away from the power of digital marketing! That's because we understand the modern-day consumer:
By 2022, eMarketer estimates that the number of connected TV users will rise to 204 million, which will represent about 60% of the population.
Households average 54 hours per month of video streaming. That's 27 days per year!
There has been a 26% increase in home data usage over the past year, driven primarily by CTV streaming.
Households headed up by someone younger than 35 are more likely to never have cable than to have had it before choosing to cut it off.
The average household has 4.5 streaming subscriptions
Roku saw 58% revenue growth in Q4 of 2020, surpassing 50 million active accounts.

But more than that, we understand the power of integration. That's because it's statistically proven that combining traditional media with digital campaigns increases brand recall by 4.5 times.
What is Connected TV (CTV)?
In essence, CTV is the merging of digital video and traditional television. Connected TV consists of any type of TV that can be connected to the internet and can stream digital video such as movies and TV shows at a viewer's convenience. This includes smart TVs and those TVs connected to the internet via devices such as Roku, Google Chromecast, Amazon Fire Sticks, gaming consoles, etc..
CTV advertising consists of video ads that play during professionally produced, premium content to a highly targeted audience. The best example of this can be seen through ads during services like Sling TV, Pluto, ESPN and Discovery Channel.
You may have also heard of 'Over The Top' advertising, or OTT. OTT also serves video ads during premium content, but the ads are served to users on any connected device including mobile phones and tablets. CTV advertising serves ads to users watching content on a traditional TV or 'big screen' only.
CTV provides advertisers an opportunity to re-establish their brand in the minds of targeted consumers who have left traditional, linear TV viewing in the past.
Learn more about Connected TV advertising here. >>
Your Business Can Expect:
Audience Targeting. By utilizing CTV, marketers have the option to target a specific audience based on location, demographics and audience interests. No more guessing what your customers might be watching. Less media waste.

High ad completion rates. Connected TV ads are non-skippable. On average, our clients can expect completion rates of 95% to 98% on CTV. In addition, there are fewer ads during desired content so viewers typically accept and appreciate the relevant ads they do see.

Measurable results. CTV  is easier to measure and analyze compared to traditional TV advertising. For example, you can get real-time reporting on how many users in your target audience have viewed your ad.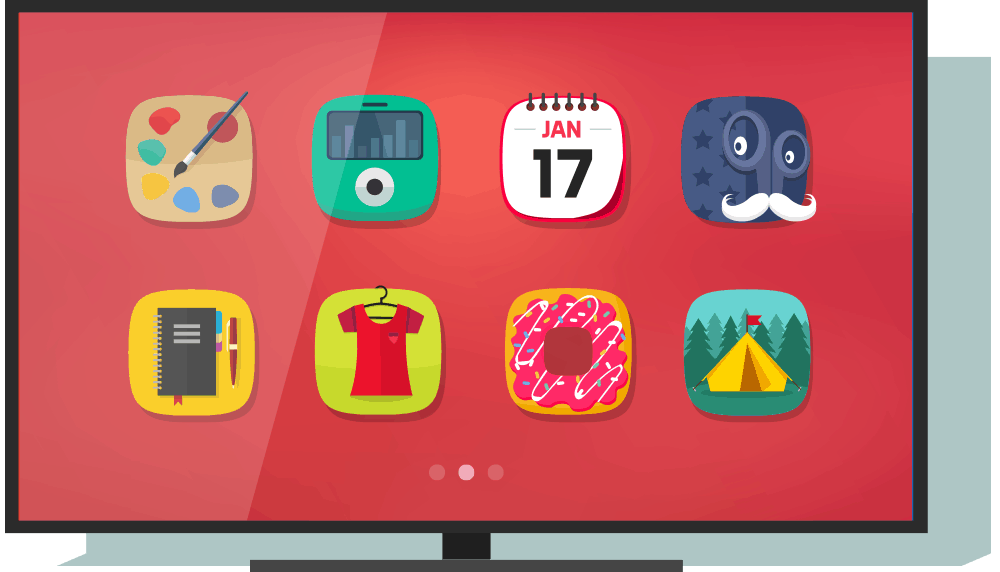 We believe your business should always know the value of your media buy. Fortunately, the digital industry has the ability to offer advanced reporting metrics that go beyond basic measurement methodologies. Unfortunately, many digital providers do not offer their clients access to such reporting metrics. If your current digital provider is not willing to provide transparent tracking, consider this a huge red flag!
Zimmer is different! We offer transparent, advanced reporting metrics in a custom built dashboard. We use this information to optimize your campaigns and achieve your ROI goals.

Are you ready to connect with your customers through Connected TV?