KWOS News Radio 950AM & 104.5FM
FORMAT
Jefferson City's Local and Most Listened-To News and Talk Radio Station. Features John Marsh on the KWOS Morning NewsWatch and Open Air, Rush Limbaugh, Sean Hannity, Gary Nolan, Mark Levin, Michael Savage and Coast to Coast AM. Extensive coverage and play-by-play of local high school football and basketball.
FREQUENCY/POWER
5,000 Watts. Jefferson City, Cole County and surrounding counties of Callaway, Boone, Miller, Osage, Moniteau, Cooper, Morgan, Maries
AUDIENCE
41.5% Female, 58.5% Male
Age 25:54: 62.8%
Household Income Over 50K: 71.2%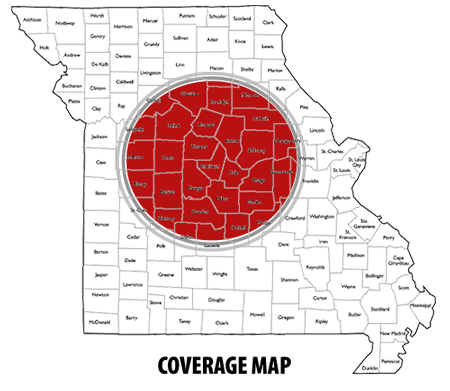 Central Missouri Counties
KWOS On-Air Personalities
Weekday On Air Schedule and Personalities
Weekend On Air Schedule and Personalities
KWOS Community Involvement
United Way – Different events throughout the year

American Heart Association – Heart Ball
Samaritan Center – Holiday Drive

American Red Cross – Blood Drive
KWOS Accolades and Awards
2012 Marconi Personality of the Year Finalist, Warren Krech
We're in business to help your business grow.
Our efforts are focused on developing ourselves through training and coaching. We accomplish this through an environment where exceeding company standards, continual improvement, initiative and innovation are recognized and rewarded.
When looking to update and do a complete face lift of my web site I looked to Stacey and the guys at Zimmer to lead me into the FUTURE.
Working with folks at Zimmer has helped be grow my company to where I wanted. Carrie was great with helping find the correct radio station for my target client. They allowed me to reach my goals faster than I ever dreamed.